William Cecil, the first Lord Burghley, had a strong sense of family and I am proud to carry his legacy forward into the 21st Century.
Michael, 8th Marquess of Exeter
Burghley House, the Cecil family's home for over sixteen generations, continues to be the centrepiece for this sense of shared legacy. To navigate changing needs in the present era, the Burghley House Preservation Trust now cares for the well-being of the House, gardens, park and estate. The board of Governors has my admiration for its wise handling of this substantial Charity.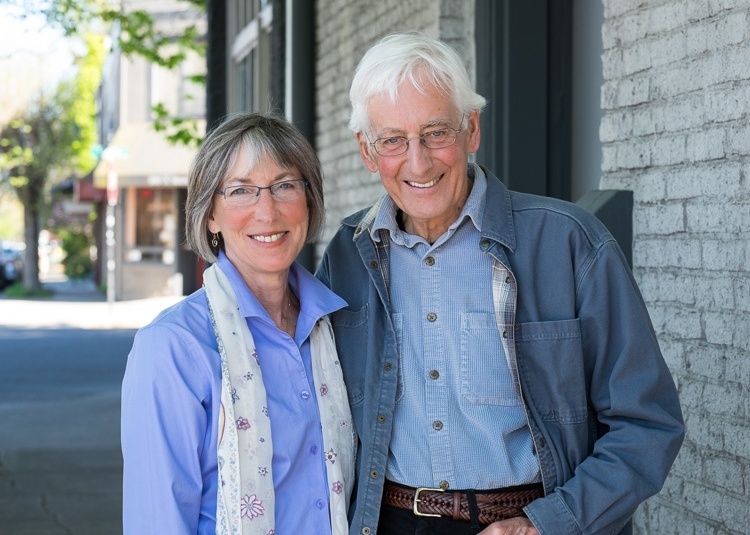 The Marquess and Marchioness of Exeter
My cousin, Miranda Rock, acts as House Director for the Charity and she handles this challenging job with skill and great dignity. Living in Burghley House with her husband, Orlando and their four beautiful children, she also represents the larger Cecil family by adding warmth to our ancestral home. I was born in Western Canada and went to school in England. During that time I lived at Burghley with my grandparents, the Fifth Marquess and Marchioness. For my adult life I have been based in Western North America and now live in Victoria, British Columbia, Canada with my wife, Barbara.
My son, Anthony, Lord Burghley, his wife Holly and their daughter Siena also live in British Columbia. Amongst other things he has cared for properties originally bought by my grandfather over 100 years ago, and later owned and managed by my father, in central BC. We are all delighted to return to Burghley on a regular basis, and to keep closely in touch with everything that goes on here. May you enjoy the wonder of Burghley as much as we do!