Gardens Talks and Tours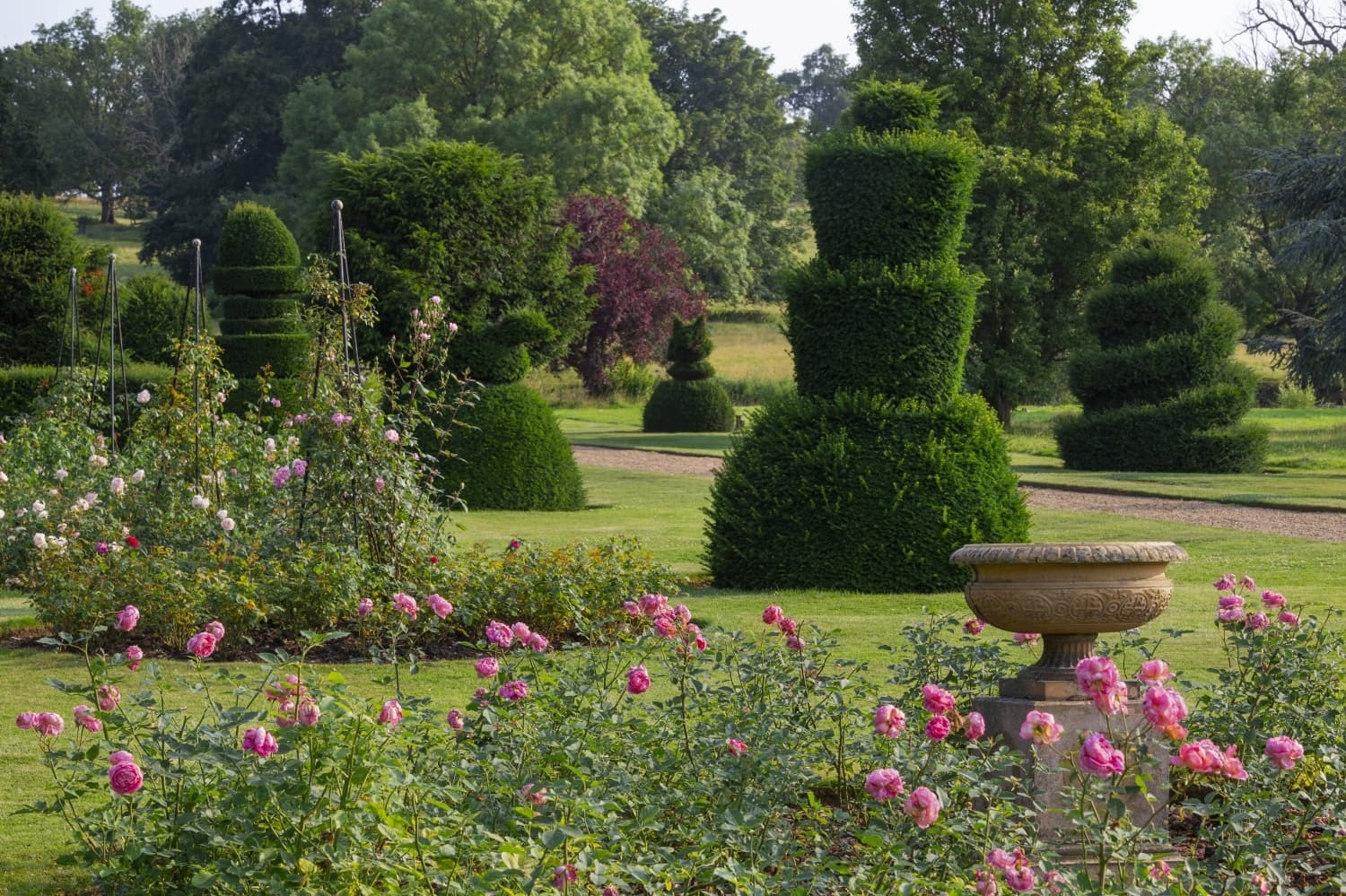 The Burghley Experience Self-guided Gardens visit – £9.50 per person

Delight in the visual and sensory experience of the Garden Of Surprises, inspired by the Elizabethan fascination with astrology, astronomy and Classical civilisations. Hidden from the outside, the gardens are waiting to reveal their surprises to those who enter. Watch tranquil water features, explore the misty depths of the moss house, venture through the mirrored maze and find yourself at the centre of the world using the longitudinal dial. Meanwhile the unique landscape of Lancelot 'Capability' Brown's rediscovered lower gardens blend contemporary sculpture alongside sweeping borders, ancient trees vibrant plantings and broad drifts of wildflowers. Discover hidden pathways, ever-changing vistas and the stunning 28 acre lake.
Duration: we recommend you allow a minimum of 1 hour
The Gardens at Burghley – £12 per person

Experience the Gardens through the eyes of our expert Head Gardener, Joe Whitehead. Join Joe for a meander through the ever changing Gardens, to learn more on their history and how they have developed and evolved. Your tour will explore the private South Gardens as well as the Sculpture Garden and Garden of Surprises; Joe will focus on seasonal highlights and provide an insight to how he and his team care for the Gardens. Maximum capacity: 30 per tour.
Duration: 2 hours

Parkland Tour - £15 per person
Burghley's Head Forester, Peter Glassey knows the Burghley Parkland like the back of his hand. Join him for a walk and gain a fascinating insight to this very special landscape. Hear about the history of the Park, including William Cecil plantings, Capability Brown's landscape as well as the importance and ecology of the many ancient trees. Please be aware that this tour involves an extensive walk around the estate. Maximum capacity: 20 per tour.
Duration: 3 hours


All group bookings require a minimum number of 15 guests. Coach drivers receive complimentary entry and a voucher for the Orangery Restaurant.

Get in touch
We can't wait to welcome you to Burghley and can tailor your visit to meet your group's specific requirements. To discuss your visit or book please call Ellen Goodger on 01780 752451 or email burghley@burghley.co.uk
Contact us