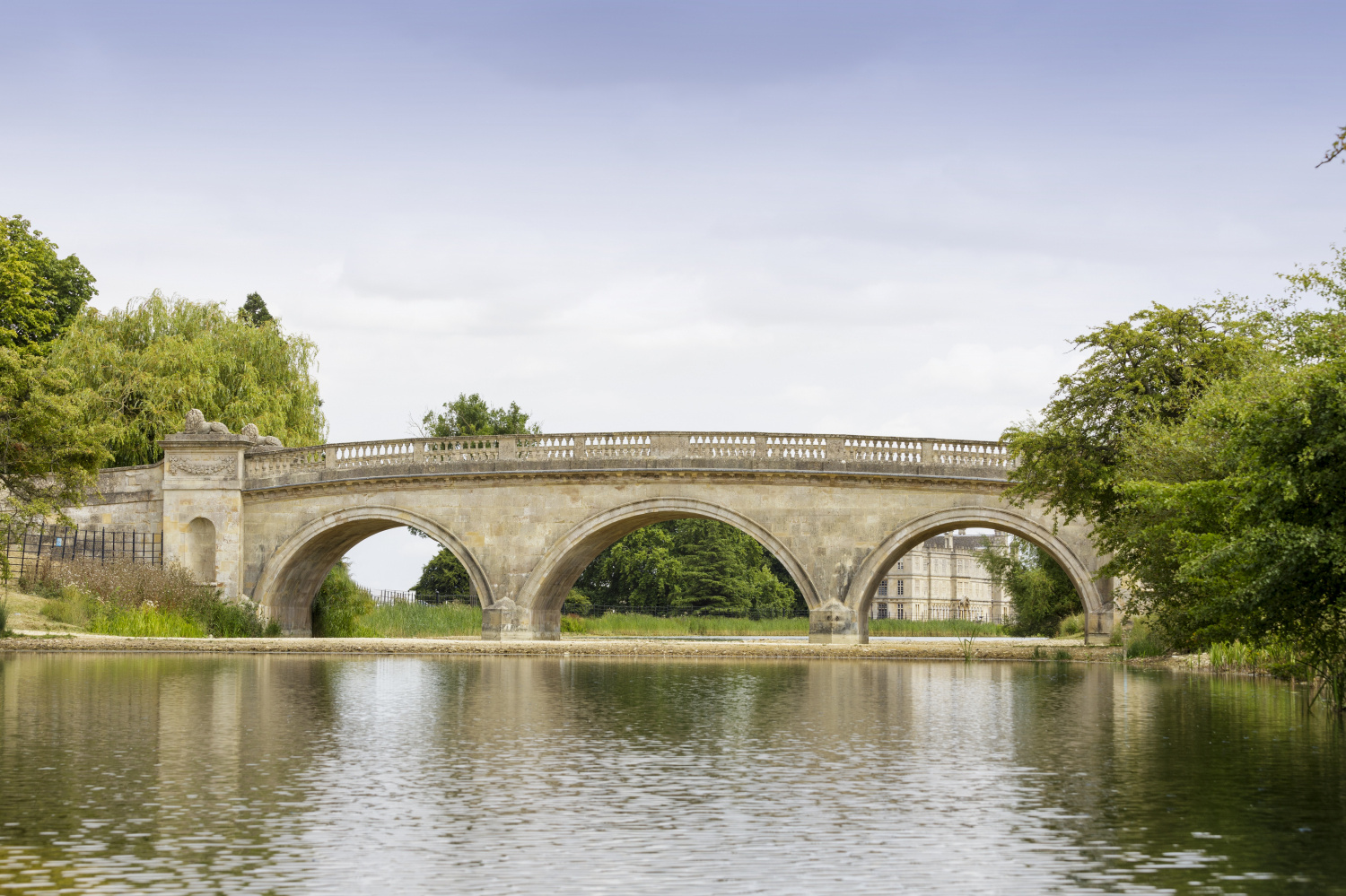 Burghley Projects
1 Aug 2022
Restoration of Iconic 18th Century Lion Bridge
Culture Recovery Fund Enables Burghley House to Complete Vital Restoration of Iconic 18th Century Lion Bridge
Burghley Estate has recently completed work on the iconic Lion Bridge following an eight-month restoration project, part funded by the government's Culture Recovery Fund. The restoration work to Lion Bridge had been classified as urgent when regular quinquennial inspections revealed the structure was at risk due to water ingress through parapets and road surface causing a gradual and chronic deterioration.
Lion Bridge was designed by Britain's most famous landscape designer, Lancelot 'Capability' Brown, who masterminded extensive re-landscaping and alterations to Burghley Park and House between 1755 and 1778. The bridge is integral to one of the most-loved vistas of Burghley House and forms the backdrop to the signature water-jump feature in the Land Rover Burghley Horse Trials cross country course.
Ensuring the Grade I listed Lion Bridge is preserved for the next 100+ years has involved a range of specialist conservation and restoration techniques, expertise, and materials. The project progressed using a combination of locally based companies who worked with a very experienced conservation contractor all overseen by Burghley's own management team. Every element of the works were carried out in close consultation with Historic England to ensure the works were historically accurate, sustainable, and aesthetically appropriate.
The repairs involved removal of the modern tarmac road surface and replacement with stone cobbles which are more in keeping with a bridge of this style, along with the re-introduction of drainage channels either side of the carriage way, repointing to the parapet stonework, gentle cleaning of the archways to remove staining and conservation of the metal gates on either side of the bridge.
A time capsule has been placed under a new datestone at the bridge entrance. A detailed record of the restoration work is inside the capsule alongside information on the bridge's history, sketch drawings, some materials from the workshop, Burghley items, photos from inception to the present day and details of the grant.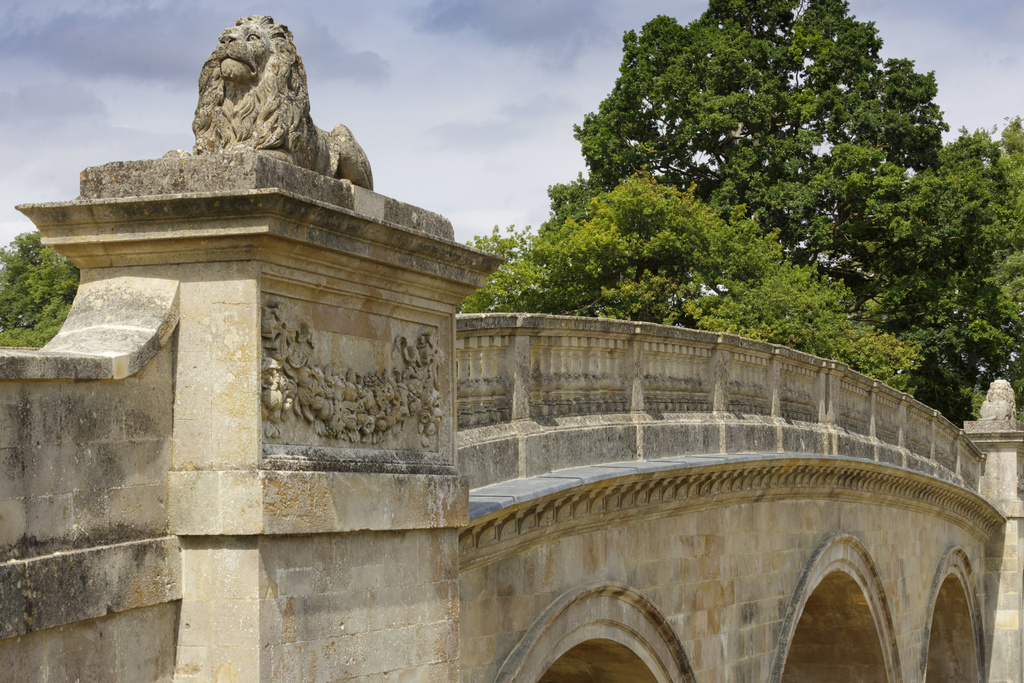 The work undertaken to Lion Bridge - one of Burghley's biggest preservation projects – was made possible thanks to the Culture Recovery Fund set up to protect heritage, arts and cultural organisations across England from the economic impact of Covid-19. Burghley House was one of 142 Heritage sites in England which were selected to receive funding from the Grants for Programmes of Major Works under the Culture Recovery Fund to help pay for vital repair projects and conservation work. Burghley Estate was awarded a grant of over £400k and invested a further £110k itself.

Preserving the historically significant buildings and landmarks of Burghley requires a significant programme of ongoing repair and maintenance. We are enormously grateful to have been awarded the Culture Recovery Fund grant to enable us to carry out this essential repair and conservation project on Lion Bridge. It is a delight to see the works completed, ensuring it can be enjoyed for many generations to come.
David Pennell | Chief Executive Officer at Burghley House
Created by renowned garden landscape designer Lancelot 'Capability' Brown, Lion Bridge is an integral feature of the wonderful landscape at Burghley Estate. It is fantastic that, thanks to funding from the Culture Recovery Fund, this important structure has been conserved so that visitors can enjoy this beautiful vista for years to come.
Domenico D'Alessandro | East of England Architect/Surveyor at Historic England