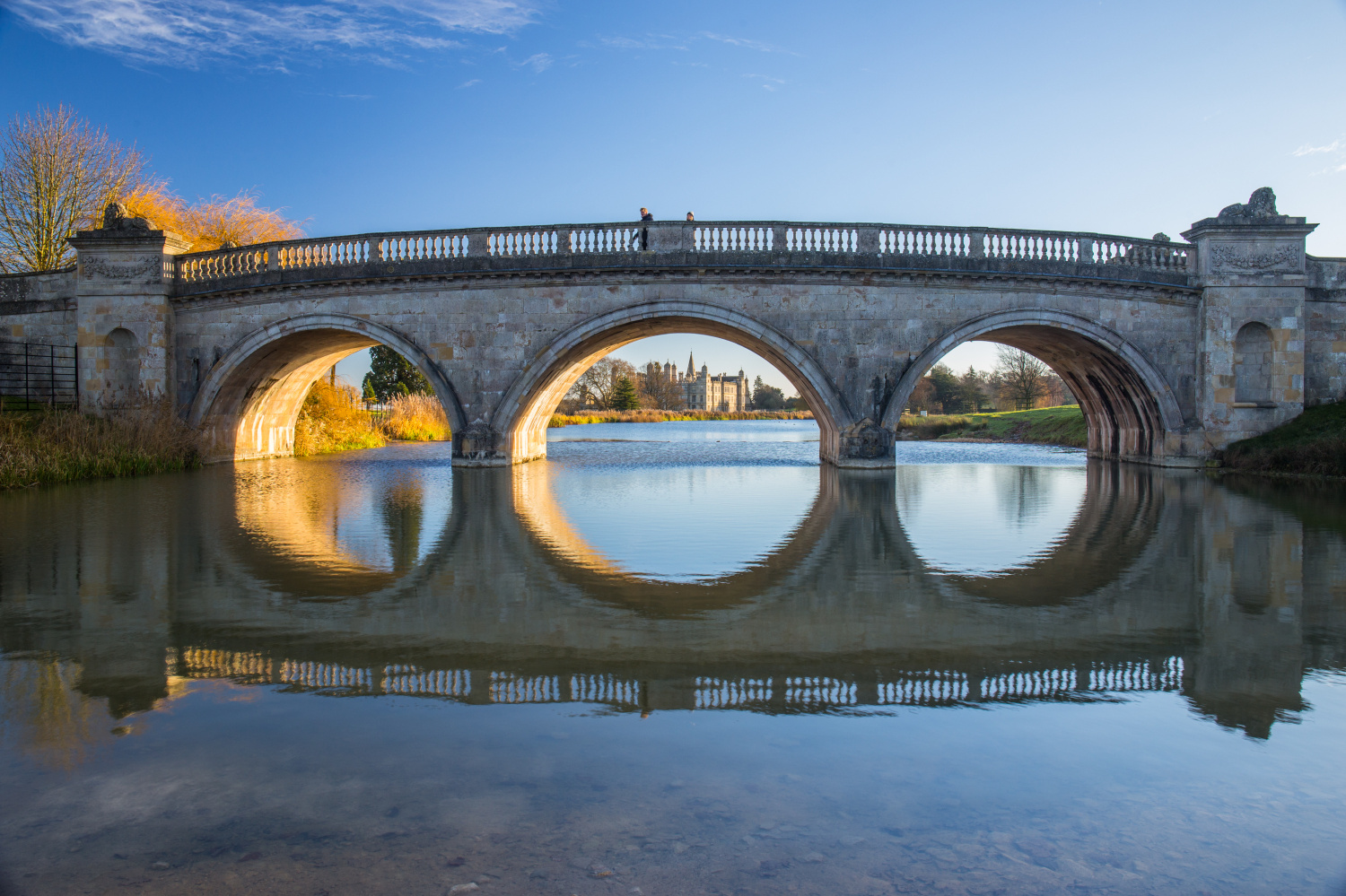 Burghley Projects
1 Nov 2021
The Lion Bridge Restoration Project
The Lion Bridge Restoration Project 2021 - 2022
Why?
The restoration work to the Lion Bridge has been classified as urgent and at risk,
Salts and the bituminous surface of the bridge are leaching through the layer of clay lining (puddling) through to the stonework below causing dark staining. The failure of the existing puddling could affect the stability of the top surface and lead to later failings of the bridge itself.
Erosion caused by storm water has reduced the structural integrity of the carriageway and above ground masonry.
At the northwest corner where a mature tree is affecting ground conditions the footings sub-base of the major arch piers are unstable.
What?
The work will involve the following:
Wrapping the whole bridge in a scaffold and weatherproof sheeting
Removing of the tarmac surface and repairs to the sub surface
Water management
Repointing and targeted stonework repairs
Cleaning of stonework to the arches
Ironwork repairs
Replacement of the roadway surface and edge paving
These works will secure the structure for the next 100+years and address the gradual and chronic deterioration that is taking place.
Who?
The project works will be a blend of locally contracted conservation and restoration companies working alongside the inhouse team of skilled conservation trades people, safeguarding employment in the heritage skills of traditional masonry and metalwork trades in particular.
When?
Restoration will begin in November 2021 and is due for completion by the end of June 2022.
Funding
Burghley is among 142 historic sites across England to receive grants through the Government's £35m Culture Recovery Fund set up during the Covid 19 pandemic.
Burghley Estate has been awarded £400k by Historic England from the Culture Recovery Fund. Burghley will fund a further £120k of costs taking the total restoration budget to £520k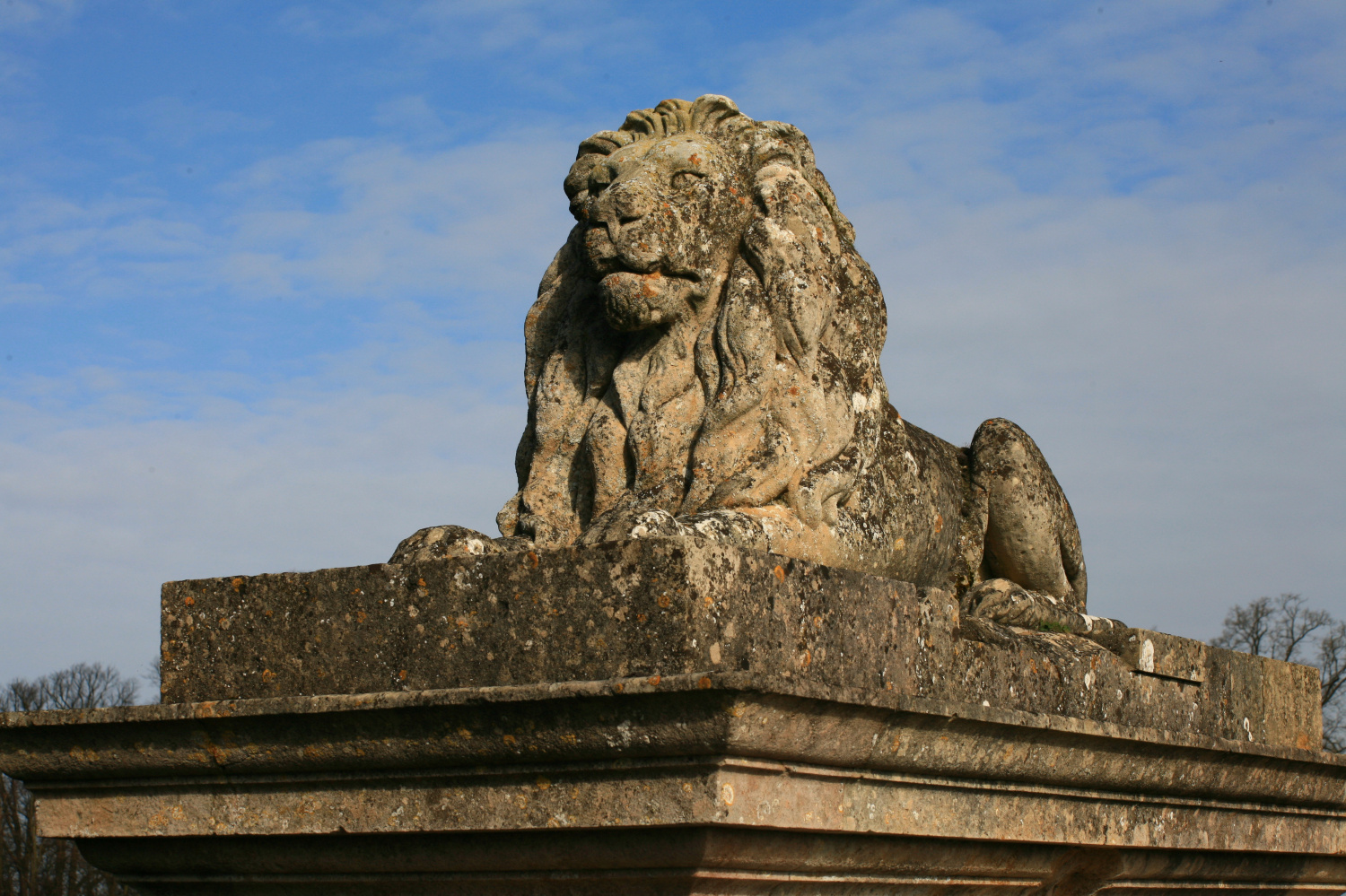 About the Culture Recovery Fund
The government's record-breaking £2 billion Culture Recovery Fund is the biggest ever one-off cash injection into UK culture. Since the start of the pandemic, almost £2 billion has been invested to tackle the crisis facing the country's most loved arts organisations and heritage sites.
The Heritage Stimulus Fund is part of the Culture Recovery fund and is administered by Historic England on behalf of the government.
Grants allocated in this latest round of the Heritage Stimulus fund will continue to support a large number of projects carried out by a variety of specialists and workers across the country, thereby supporting this vulnerable sector as the nation re-opens.
Burghley is extremely grateful for the government funding which has been awarded through Historic England, allowing us to restore and preserve the Lion Bridge and with it preserve the exceptional landscape of Burghley Park so that our many visitors may continue to enjoy it for years to come.